Webinar – The Evolution of Cyber Insurance Industry: Unraveling the Complexities
The Knowledge Group Webcast Invitation
» Registration is FREE courtesy of TroyGould PC «

Webinar Invitation – The Evolution of Cyber Insurance Industry: Unraveling the Complexities LIVE Webcast

Thursday, March 10, 2016 @ 3:00 pm – 5:00 pm (ET)

---
Peter S. Selvin

Attorney

TroyGould PC

Andrew N. Bourne

Partner

Hoguet Newman Regal & Kenney, LLP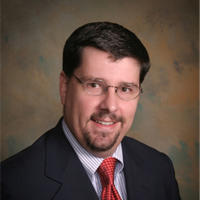 Mark A. Boyle
Managing Partner
Boyle, Gentile & Leonard, PA
Key topics include:
The cyber risk insurance industry is rapidly developing, with a staggering worldwide gross written premiums rising from 850 million dollars in 2012 to about 2.5 billion dollars in 2014. The market is growing fast due to the increasing number of cyber-attacks and the intensifying technological dependence of companies upon operational competencies and data storage. Amidst this rising demand, however, insurance firms are still struggling to define policies. A number of imperfections in the market are still not being addressed and this may lead to a sub-optimal outcome. As of June 2014, the total global cybercrime losses was 445 billion dollars. The governments' heightened involvement in cyber threats could mean that compulsory cyber risk insurance is in the horizon and this would definitely transform the insurance market to a robust revenue source. Both businesses and the insurance industry should respond now to be able to manage the big shift.
In this two-hour LIVE Webcast, a panel of distinguished professionals and thought leaders will help businesses and insurers understand the important aspects of this significant topic. They will provide an in-depth discussion of the Cyber-Insurance market trends as well as factors to consider in selecting the best cyber insurance coverage.
Key topics include:
Cyber Insurance – Current Market Trends
Challenges in Defining Policies
Factors for Considerations in Selecting a Policy
The Future of Cyber Insurance Market
Regulatory Forecasts
The Evolution of Cyber Insurance Industry: Unraveling the Complexities LIVE Webcast
Thursday, March 10, 2016 @ 3:00 pm – 5:00 pm (ET)

Course Fee:
Registration is FREE courtesy of TroyGould PC.Note: CLE/CPE/CE credit requires a minimal Certificate of Attendance processing fee of $49 per participant (normally paid by the attendee) if credit is needed to apply to the bar.Please note, complimentary passes are available for the first 30 registrants. Once all of the passes are used, attendees can register for the deeply discounted rate of $25 each courtesy of TroyGould PC.

Follow The Knowledge Group
Course Level:

Intermediate

Prerequisite:

None

Method Of Presentation:

Group-Internet Based

Developer:

The Knowledge Group

Recommended CLE/CPE Hours:

1.75 – 2.0

Advance Preparation:

Print and review course materials

Course Code:

145372

NASBA Field of Study:

Specialized Knowledge and Applications

NY Category of CLE Credit:

Areas of Professional Practice

For more details, see our Credit Info Page or email our CLE coordinator at: info@theknowledgegroup.org

Sign up for newsletters and get the latest Hot Topics delivered right in your inbox.
| | |
| --- | --- |
| Unsubscribe from mailing list. | Follow: |
The Knowledge Group
2500 (25th floor) Plaza 5, Harborside Financial Center (185 Hudson Street), Jersey City, NJ 07311
The Knowledge Group Webcast Invitation




Copyright 2016-2017 : The Knowledge Group. All Rights Reserved. Privacy Policy

View Online | Unsubscribe